As the e-commerce field is rapidly growing, each online seller is gaining more competitors. Everyone is searching for an answer - how to stand out from the crowd? Of course, some sort of branding and marketing strategy would help, but that is not where you should start. Organising your online dispatch process perfectly should become your main focus. With an excellent workflow, you will gain more customer trust, and it will become your competitive advantage. In this article, we will explain how to achieve your e-commerce business goal - organising your online dispatch process.
Why is it important?
As mentioned before, a perfect workflow helps to gain your customer's trust. How? Imagine this, no late shipments, flawless customer service, no over-stocking and fast order fulfilment. It is all possible if you are organising your online dispatch process. When you have everything in right places and completing your daily tasks in time - no worries about a bad reputation. The cost-efficient way to achieve it is by automating your inventory, shipping, and order fulfilment.
What could help you?
There are two ways to complete organising your online dispatch process. One way is to employ a big staff, so each worker would be responsible for a different task. Of course, this employers research will drain your time and create additional expenses. A third party helper - a management software, is the most efficient solution to simplify your business. Multiorders has integrations with all of the most popular marketplaces and shipping carriers. In this manner you can control:
Inventory management
Connect different sales channels
Easy shipping
Tracking numbers
Printing labels
Faster order fulfilment
Inventory management
The first part of organising your online dispatch process is to clear up your inventory management. If you are selling in more than one sales channel, surely you have already recognized the time-draining tasks which are necessary in order to change price or stock-list. A management software, like Multiorders allows you to connect all your accounts and control inventory in one place. In other words, if you are selling the same inventory through different selling channels there is no need to do the same updates in each of them.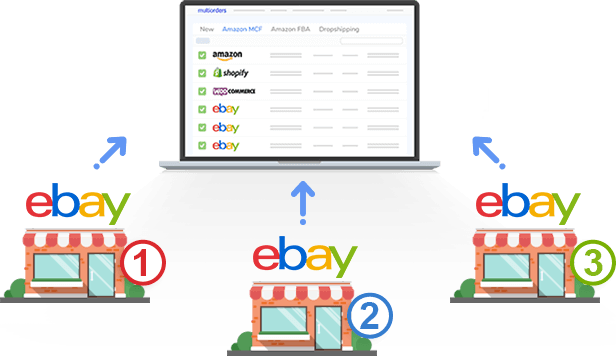 Multiple sales channel
Multiorders has integrations with all of the most popular sales channels. In this manner, you can fulfil all orders, despite their marketplace. All these integrations allow you to control, ship and check all orders. Forget about the endless struggle of processing each marketplace's parcel separately. Simplify your daily tasks, by creating a single order's system.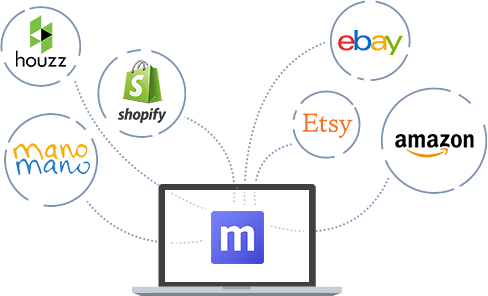 Easy shipping
One of the most important e-commerce parts is shipping. In order to start organising your online dispatch process, you need to simplify your shipments. Multiorders has integrations with all shipping companies, which allows an online seller to choose the most suitable shipping carrier. In this way, as soon as an order is received simply click on the chosen shipping carrier.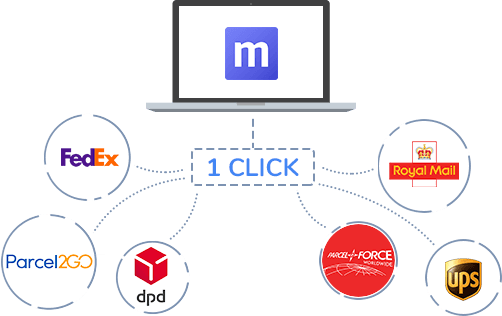 Automate shipping information
Organising your online dispatch process with a management software even saves your time on customer service. Automatically mark your order as dispatched on all platforms with updated tracking numbers. Multiorders automatically adds tracking information to each marketplace and additionally informs the customer. That way, the online seller won't need to check and update any shipping information. Our dashboard also allows printing any shipping carrier labels in bulk for all your orders. In this manner, our users avoid all time-draining tasks.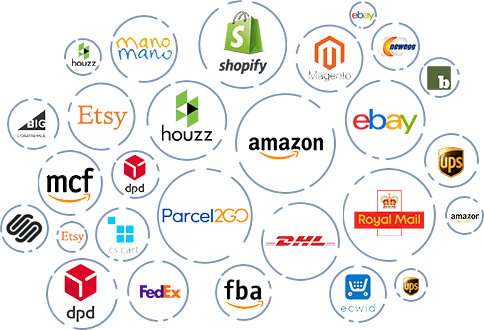 Organising your online dispatch process
A cost-efficient way of organising your online dispatch process is with a management software help. Which automates your shipping, inventory management, tracking and fulfil your orders. Our users can choose from all shipping carriers for orders fulfilment, despite their originating marketplace. Organising your online dispatch with Multiorders creates a perfect workflow optimising solution.
Multiorders created an adjustable inventory management system for BigCommerce. In this manner, you can change your stock-list, pricing or product description and it instantly appears in your marketplace. Also, you can make changes in bulk, without switching from one product to another.
---