Ecwid is a web-based e-commerce platform ideal for small to medium scaled businesses. Unlike other solutions currently available, Ecwid is not a website creator – it's a webstore builder. It means that the user must already have a website and Ecwid helps in transforming that website into an online store. Because of how convenient it is, Ecwid is currently used in 175 countries by more than one and a half million users. For this reason, let's take a closer look at what is an Ecwid store.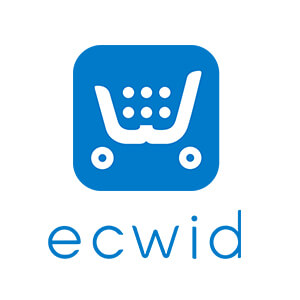 Benefits of having an Ecwid store
The main benefit of having Ecwid as your online store platform is it's seamless integration with your current online presence. This can be anything from your website or a business page on a social network like Facebook or Instagram to a mobile application or marketplaces like Amazon and eBay. Ecwid acts as a central hub and manages everything with one control panel. Another advantage of  Ecwid is that it is cloud-based and doesn't require you to host an additional website or manage a server.

Ecwid also pride themselves on having extremely responsive storefronts. For example, you can use your Ecwid store on any smartphone, tablet, personal computer or wearable gadget. It is also independent of operating systems, so there is no limitiation to MacOS, Windows, Linux, etc. Whatever the device or operating system may be, Ecwid's design optimizes accordingly.
Pricing
Ecwid services are based on your needs and your business size. For starters, Ecwid offer a free version for merchants who have limited needs. Billing can be either monthly or annual. Keep in mind, that for long-term usage, annual billing offers better pricing.
Another feature that makes the Ecwid store stand out from other similar solutions is flexible payment accepting methods. It can be online based like credit cards, PayPal, etc. or physical payments as well. All transactions made via Ecwid store are protected by Level 1 PCI compliant certification. Basically, this is the same level as the security used in banks.