Whenever your e-commerce business grows, you may see yourself managing eBay and OpenCart separately. However, it may become more challenging than you expected. With time, you start to wonder how to sync eBay and OpenCart to make things easier.
Multiorders inventory management software aims to help their customers integrate their entire business to one centralised dashboard. Here you can manage orders, inventory and shipping with ease. When you sync OpenCart and eBay, you can instantly start enjoying the sweet fruits of smooth multi-channel selling.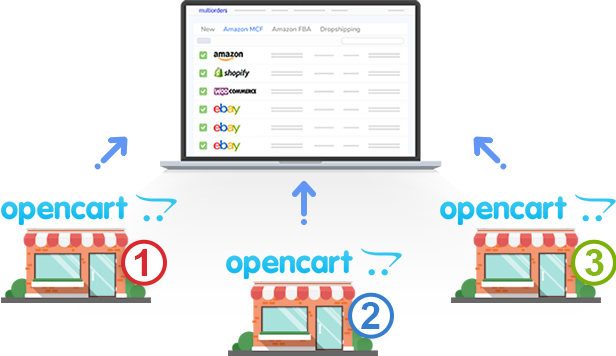 How to sync eBay and OpenCart
With Multiorders it only takes up to ten minutes to sync OpenCart and eBay. All you need is to follow the step-by-step guides below.
Integrate eBay with this guide.
Then proceed to integrate OpenCart with this guide.
In case you experience any problems our expert support team is always ready to help.
The benefits of synchronisation
There are plenty of benefits that you will feel instantly after the synchronisation process is complete. Here are the most significant ones:
Easily configurable. Multiorders has created a very user-friendly interface. Here you can easily choose what you see. Just follow the integration guides above. You will then have access to one centralised dashboard with complete control.
Order fulfilment. You will see orders from eBay and OpenCart on the same dashboard. Therefore, you can process them efficiently. When the order status changes in Multiorders, it is automatically changed in your marketplace.
Automated inventory updates. With this integration, there is no need to update the remaining stock manually. Whenever you make a sale, Multiorders automatically updates the remaining stock in all of your stores.
Multiorders business management software
Multiorders business management software is an excellent solution. Simply because it automates your business processes in seconds. It takes away the continuous manual labour from insignificant tasks. This allows you to refocus on the business progress.
Moreover, Multiorders puts focus on three key business processes. Those are inventory management, order management and shipping management.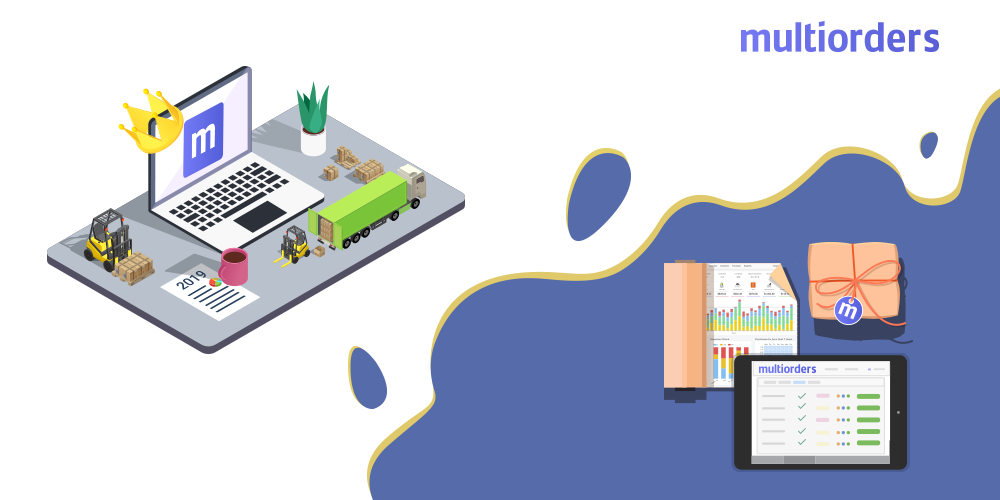 Inventory management
First, lets look closely at inventory management with Multiorders. You will see plenty of benefits in every angle. Here are the three main ones with instant effect on your inventory management:
Automated stock updates. Multiorders will automatically update all of your sales channels after each sale. Therefore, you will always know exactly how much stock you have remaining.
Create product kits. You can bundle your products. This will streamline your inventory management when selling sets. Lets say a set contains three products. Multiorders will automatically update inventory levels for all three items separately. Whenever you run out of one of the products, the bundle will then automatically change to out of stock. Only because you wouldn't be able to fulfil the order.
Set reorder points. Reorder points are a great helper when tracking remaining stock. You can set a certain amount at which you will receive a notification. The notification will be sent as soon as your inventory drops to that exact number. Consequently, you can immediately create a purchase order.
The other benefits include product history, automatic new inventory addition, buying price, product filters, bulk actions and many more.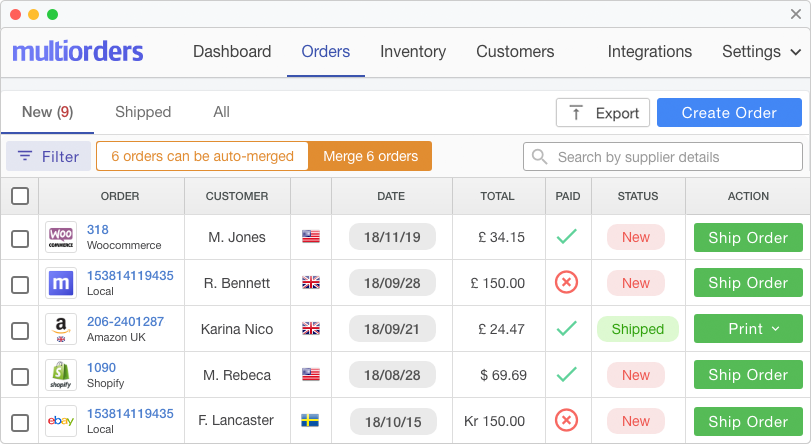 Order management
Order management allows you to fulfil orders quicker and more accurately by automating the process. Here are the three main benefits that you receive with Multiorders:
Fulfil orders from multiple sales channels. You can add as many sales channels as you want. By doing this you can fulfil all your orders from one dashboard.
Automatically generate invoices. You can adjust the information you wish to see on the invoice. This works for other documents as well. Be it a delivery note, shipping label, return form or any other. When you need to send the invoice, Multiorders automatically generates it and fills in the required information. You only need to click a button and email it to a customer.
Import and export orders. You can easily import or export your orders via CSV files.
The other benefits include features like product filters, order merging, manual orders, stripe integration and many more.
Shipping management
Shipping management is a process that requires third-party service providers. Therefore it is usually harder to control. Though, not with Multiorders software. Here are the main advantages that you get when you sync eBay and OpenCart in Multiorders:
Connect unlimited carrier accounts. You can connect all the major shipping carriers in the world. Those include DPD, FedEx, UPS, USPS, Royal Mail and many more. You can even set shipping presets. As a consequence, you can forget about manually filling the shipping carrier and parcel information. Besides, you get various discounts and save money.
Automated shipping labels. You can adjust the information and format of your shipping labels. Also, you can create and print shipping labels in just a few clicks.
Automatically update sales channels with tracking information. Multiorders automatically updates the information on your sales channels. This happens whenever you mark an order as shipped.
In addition, other great benefits include features like USPS commercial plus pricing. As well as Amazon FBA and MCF fulfilment services, customised shipping labels and many more.