Running your e-commerce business without any additional software is quickly becoming outdated. That's because the price of these tools is lower than ever. The benefits of using shipping and logistics and tracking management software always outweigh the cost. Keep on reading for a more detailed list of top 5 trends in supply chain management.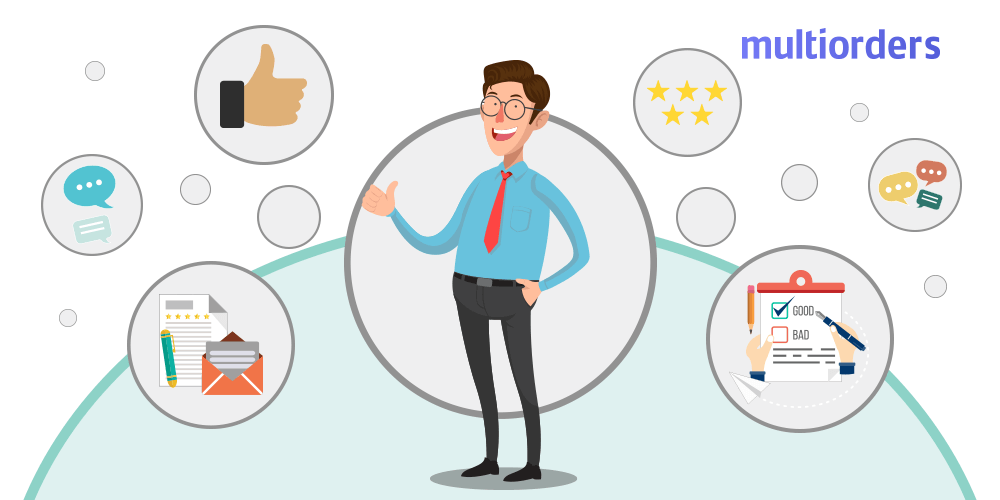 Trends in Supply chain management
1. Take more marketplaces
2. Reduced space for human error
3. Search for cost-efficient management solutions
4. Start automating
5. Track performance
1. Take more marketplaces
It is becoming increasingly more popular to sell through different sales channels. Imagine this like an expansion of your existing audience. If you, for instance, have 1000 customers on Amazon, you could have the same number in eBay, BigCommerce and others. Keep in mind, that these changes could totally change your supply chain management. To improve your supply chain management while expanding business, it is convenient to start using software. With the right management software you can combine it all – sales channels, shipping carriers, email marketing tools or ways to take payments. Even Amazon FBA / MCF works with it, if you're planning to outsource warehousing, product packing and shipping. Integrate everything so the information flows seamlessly. Software like ours is driving copy-pasting tasks into extinction.
2. Reduced space for human error
Mistakes and errors have never been a trendy thing, especially in a world where ecommerce is as popular as it is. With machines handling tasks that used to be done by you or your employees, there's much less chance of human error. Mistakes, big or small, can cost money or clients. Not to mention the time it takes to resolve them. That is why supply chain management software is becoming more and more popular among online sellers.
3. Search for cost-efficient management solutions
Every year online sellers try to find more cost-efficient ways to manage their business. One of the ways to reduce costs is to use multiple shipping carriers. By default, most merchants use a single shipping carrier. While it certainly is less complicated, it cuts into your profits. However, when you're using shipping management software it's just as easy to use several carriers. As a result, you'll save money by choosing the best rates for any particular order. Also, Multiorders users get the largest discount in the form of USPS Commercial Plus pricing plan.
4. Start automating
The success of your online store is increasingly dependant on customer reviews. It means that you should pay more attention to order deliveries. Despite the fact that it is one of the last elements of a supply chain, the whole way from the warehouse impacts it. Basically, you need to find a way to improve the whole supply chain management that will automatically affect your customer's experience. Improving your business is always a trend. Whether you sell in a single marketplace or in multiple, whenever any stock changes occur, either due to a sale or you receiving additional supplies, the quantities can update automatically on all accounts with the help of software. All you need to do is use supply chain management software. This eliminates the possibility of overselling.
5. Track performance
In this knowledgeable time, it is really popular to know how your business is going in numbers. In other words, to see how you dominate the market. The only way to know how well your business is doing is to crunch the numbers. Keep an eye on your sales, best selling products, top customers, ads which are working, etc. You need to know where your business is going to and what works the best for you. There are several options to do it, but the best one would be to use the features your supply chain management software already has. This way it can automatically calculate everything for you, without you manually adding any information. Bring up sales, shipping or warehousing reports on a whim. Simply connect your store and Multiorders will automatically show you your performance.
Conclusion
Adopting management software for your supply chain management is a huge advantage. No matter which service provider you're going to go with, you'll definitely push your business to the next level.
However, we'd like you to try Multiorders, at the very least. You won't even need your credit card for this, nor is there any other form of commitment. Just enjoy the two free weeks and we're sure you'll be thrilled to stay.