Magento order management contributes to your customer's seamless shopping experience. However, on your side of things it's not as fluent. Let's see what we can do about it.
Magento order management
Overall, Magento is not the easiest shopping cart to run. Most of the time, you're combining many small solutions to create a solid, thorough business. In reality, there always seems to be a problem with these small solutions. Either they don't properly work with one another or are incompatible to begin with.
Even if you get everything up and running, your experience with the platform is fairly rigid. Even though Magento order management is a good solution, it's certainly not easy to use. We've got a simplified alternative.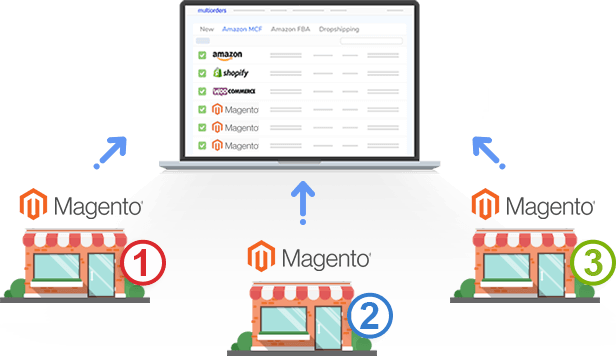 Magento order management simplified
Instead of doing your order management through Magento, we suggest trying a third party solution. Multiorders, to be more precise. It's a cloud-based order fulfillment software that helps you streamline your business.
Not as customizable as Magento CMS, but simple enough to figure out and get used to in minutes. In contrast, it takes 3.5 hours to learn the very basics of Magento order management.
Multiorders is a piece of software that you use to control all your sales channels, shopping carts, shipping carriers and much more. Magento included, of course. You can even add some marketing, payment tools and a warehousing solution (Amazon FBA / MCF). In a single dashboard, you'll find many automated and neatly wrapped features:
Stock control. This includes automatic cross-platform stock updates. You can also match your suppliers to products. Then, restocking takes seconds, because your purchase orders will be autofilled with the necessary information.
Order management. Easily monitor and update order status from all sales channels. Tracking included.
Shipping management. By default, use several shipping carriers to always get the optimal price on shipping. It might be small savings, but it certainly adds up. Also, Multiorders users use USPS Commercial Plus pricing plan with the highest discount out there. Enjoy automated tracking and label printing while you save on shipping.
This is just a quick overview of the most contrasting features to Magento order management. It's highly automated and simplified down to a click all over. You're welcome to skim through the full list of features and possible integrations.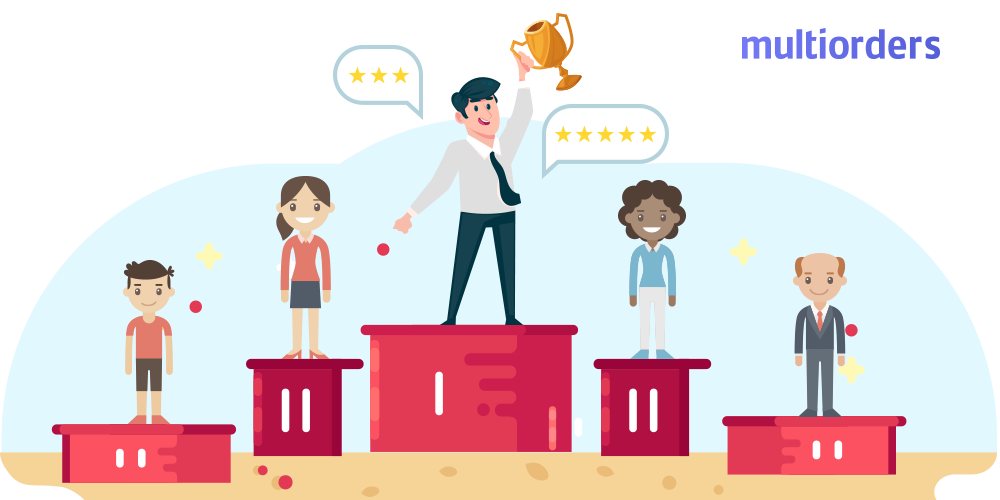 Try before you buy
Even though this software is not free, you can try it for two weeks. If you happen to enjoy it, after those two weeks you'll be pleasantly surprised with the prices. If you'd like to know how our pricing compares to similar services, you can start by checking GoodFirms. You're one step closer to the right solution.