Every single eBay business that sells physical products needs to print eBay shipping labels. This has no difference between a small or a large business. They all still need to print eBay shipping labels if they want to ship an order. Therefore, whenever your business reaches high demand and has hundreds of sales per day, it becomes hard to manage the shipping process.
Thus you need to use Multiorders shipping management software. Multiorders helps you ease the shipping process and print eBay shipping labels in only a few clicks.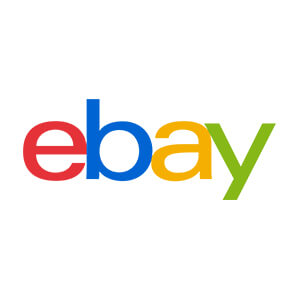 How to print eBay shipping labels
It is very easy to print a shipping label without eBay. This means that when you integrate eBay and a chosen carrier to Multiorders software, you can easily print shipping labels without ever going to eBay. Just follow these steps and you will have your first shipping label in no time:
Log in to Multiorders.
Got to the Orders tab.
Find the order you wish to ship and click on Ship Order.
Choose a shipping provider and fill in the needed information. If you are using USPS you will need to click confirm rates, before proceeding. Click Create Label.
If you ever need to reprint the label just go to your shipped orders and click Print next to one of them. From the drop-down menu select Shipping Label. You can perform this action as many times as you wish.
Tips about shipping
It is crucial to know where to print eBay shipping labels, how to print them and what information they should include. If you fail to recognise the importance of shipping labels, you may cause issues and create unnecessary errors.
Most shipping providers accept various shipping label sizes. Though you should consider the most appropriate size by the amount of information it includes. If you choose a very small label size and include a lot of details, it may become hard to read. To avoid this, try different sizes and choose only the most important information to include on the shipping label.
Most carriers encourage businesses to use at least 4 x 6 -inch shipping labels. These can fit the necessary information at a clearly readable proportion.
What an eBay shipping label should include
To continue, Multiorders shipping management software enables you to change the label size and format without limitations. You can also choose what information should be included in the settings section. Go to Settings → Shipping. At the very bottom of the page, you can adjust the documentation.
However, you must include shipping address together with the recipient. The label should also state who and from where is sending this parcel. If you use tracking, you can include tracking codes or scan codes.
Other useful tips
The best thing about Multiorders software is that it enables you to print shipping labels straight from your home. Though here you also have a hidden opportunity to save money. If you are a beginner, then it won't be as effective, but if you are an advanced business owner, it may remarkably reduce your costs.
The secret here is owning a printer. When you begin to sell in large quantities you can purchase a thermal label printer. These types of printers do not require any kind of ink, though it is not cheap to obtain. If you have any further questions please contact our support team.
---