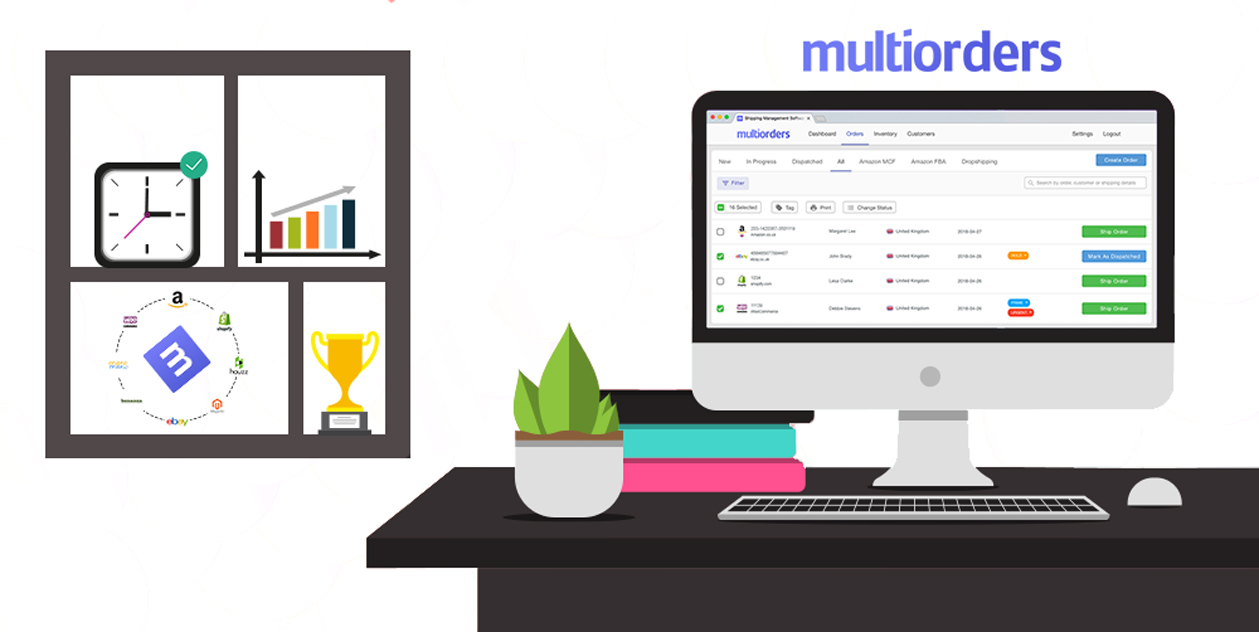 Order management software
E-commerce is an attractive way to start a business, but then you need to think about how to manage your sales. Also including inventory management, order fulfilment and customer service. Of course, you may try to complete all these tasks by yourself, but Multiorders created an irreplaceable tool – order management software. In this article, we will show you how to avoid time-draining tasks and convert them into easiest part of your business by using an order management software.
Why you need it?
Same tasks – Retailer has to face same tasks every day. Such as – inventory updates, stock-list check-ups, pricing, shipping details, tracking and sometimes some unexpected tasks. Meanwhile, you have to be sure that your customer service is perfect because it directly affects your business.
Create a marketing strategy  – Moreover, you always need to keep up with your marketing strategy. Search for new ways to make your e-shop more popular, attractive to customers. Dealing with the same time-draining tasks will take time which should be used for marketing.
Shipment details – Besides all inventory issues, another necessary task is to check shipment details. You need to inform your client about tracking number, as well as update this information into a marketplace.
Wholesaler's routine – These and more create a wholesaler's routine. To avoid the same time-draining tasks, find a way how to automatise your work. The most efficient way is to use order management software. Multiorders solution will irreversibly change your e-business.
Simplify your business
E-commerce managing might look clumsy and tricky at first, but with a right strategy, you can keep it simple. On the other hand, a quick business expands will change your planning. Multiorders offer you a solution which is not attached to your business size or how you succeed, it will match with your "worse or better days".  Order management software – is the key, to seek fortune in the easiest way.
Multiorders has integrations with mostly all marketplaces and shipping companies. With this in mind, you can fulfil orders from every account you own, despite a selling channel. Many integrations allow you to control, ship and check all sales. Let's go straight to system benefits:
Inventory updates
Multiorders cuts you off from same time-consuming tasks, such as inventory updates. In other words, using only one website you can upload and transform all your inventory. Moreover, the program allows you to upload all products in a bulk, which saves your time. As soon as you upload the list, it goes straight to your marketplace!
Also, if you are selling the same inventory through different selling channels there is no need to do same updates in each of them. You need to it only one time in Multiorders and it automatically saves changes everywhere.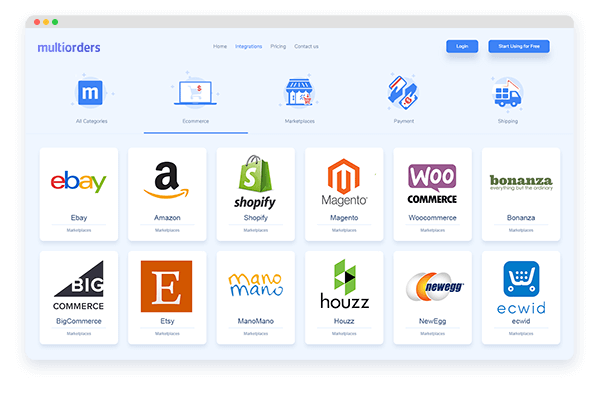 Shipping & tracking
As mentioned before, Multiorders has integrations with mostly ALL shipping companies. In this matter, all you have to do for shipping is choose your favourite company. No need to bother yourself with contracts and check-ups. Working with Multiorders guarantees, that all shipping companies are ready to work with you.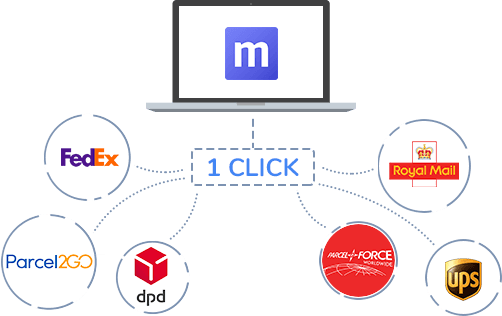 Moreover, order management software also deals with tracking updates. Tracking numbers are automatically sent to a marketplace, by instantly notifying your client. In other words, the system automatically adds tracking information to each marketplace and additionally informs the customer. Because of integrations, a system is instantly informed when the tracking number is available. That way, wholesaler won't need to check and update any shipping information.
I this case you won't need to check shipping information by yourself, and "copy paste" it to customer or e-shop.
Benefits for drop-shipping
Order managing software created additional benefits for drop-shipping as well. Through Multiorders you can send invoices, purchase orders and payments. In this manner, you won't need any additional books or sheets, all your DATA are in one website. Just within few clicks you can inform your vendor and fulfil an order.
Other free tools
Multiorders offers other necessary tools for a wholesaler. To make retailers daily tasks, even more, easier we offer them for FREE.
Free tools:
Wholesale Cash Flow Model
Wholesale Price Calculator
Sales & Inventory Forecasting Tool
E-commerce Digital Marketing Model
Excel Inventory Management Template
EOQ Calculator
SKU Generator
Privacy Policy Generator
Reorder Point Calculator
Terms and Conditions Generator
Return Policy Generator
These tools help to create your own e-shop, keep up with inventory or for your marketing strategy. All tools are totally free, to help you achieve the best results.
All achievements in one place
Having all your DATA in one place, helps you to track revenue growth. Not to mention, if you are selling on different marketplaces or using more than one account. Additionally, you can compare your success in different selling channels. Moreover, you easily see all looses and profits. With this in mind, it is clear where you have to make some changes. For instance, whether or not you need to change a marketing strategy. Also which channel requires better advertisement.
The most efficient order managing software
Multiorders is positioning as the most efficient way to run your business. Compare to a big team expense and value it brings – software wins. The price for this tool is extremely low measuring the benefits. Moreover, it saves you from time-draining "copy-paste" tasks, which usually takes hours. Additionally, you can use this time to create new marketing strategies which will bring even more profit.
Multiorders scalability
This order management software includes all services which missed in competitors systems. Multiorders users fulfil their orders two or three times faster than before. By cutting time-consuming tasks and simplifying your business, you overcome competitors. Moreover, easily track your profits and achievements and improve them even more. Update your inventory faster, and control all accounts in one place. Multiorders creates a short-cut from creating an order to fulfilment.
Senior Copywriter at Multiorders