ManoMano order management
The common fact is that e-commerce is expanding and retailers have to follow their client's needs, in any required field. From clothes, food or toys to electronic devices, houses and everything you could imagine. Of course, there are leaders in any field. One of them is the ManoMano marketplace, which offers products and professional advice about home improvement and gardening projects. So, basically, being a retailer at this e-shop gives you reputation. But it also leads to a full responsibility for your client. No worries, we are ready to help you. In this article, we will talk about ManoMano order management and how to find the best solution for it.
About ManoMano
First of all, you have to be well introduced with a company profile. A retailer has to know why and what advantages he could get from a selling channel. Let's meet: ManoMano – an online DIY marketplace. Their products are for gardening and home improvement. Furthermore, they offer very competitive prices with good reviews. ManoMano has it all – a big range of products,  high quality and best prices.
How, when and who came up with this brilliant idea? Meet Philippe & Christian, ManoMano founders. Two friends who shared big ambitions. At first, they simply spent their free-time on renovating, building and gardening, but eventually, their hobbies turned into a business. The company was officially established in 2013. As field experts Philippe & Christian saw what was missing in the world of online DIY. They managed to figure out how to turn competitors disadvantages into their own advantages. With their personal knowledge and a professional team – ManoMano became an implacable marketplace.
Starting with a few countries they went straight to the biggest ones. ManoMano made their first steps in France and Belgium. Afterwards, they managed to settle down in Spain and Italy. Finally, they got UK clients – owners of the most beautiful gardens. Co-owner Christian Raisson officially stated that they exceeded all expectations for 2017 in UK.
ManoMano inventory management
A retailer has to be responsible for his customers, especially in a well-known company. The most important thing to keep up with quality is to manage your inventory in time. As mentioned before, this channel is becoming more and more popular. It might be difficult to keep up with stock levels, pricing or orders. In response to this Multiorders created the ManoMano integration. Working with this software allows you to manage all ManoMano inventory on one page. For example, you can change prices, product descriptions and stock-list in one place. Multiorders makes dealing with ManoMano order and inventory management faster and easier.
ManoMano shipping management
At the same time, the ManoMano marketplace does not have their own shipping company. As a result, retailers have to find their own way to ship items. Instead of spending your time on research, rather choose a multi-channel software, which will do it for you. Multiorders integrates almost all shipping companies. Moreover, it is very simple. As soon as you get an order, simply choose one of the shipping companies: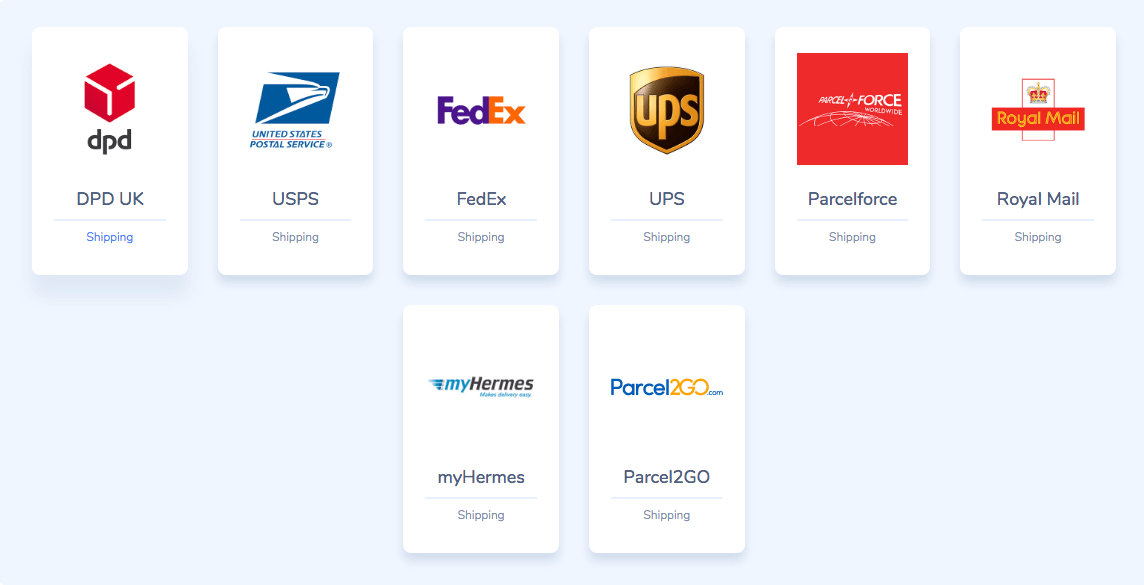 In other words, Multiorders gives you an opportunity to use any shipping company you want. In addition to this, it saves your time and allows you to choose. Multiorders integrations
Furthermore, it also takes care of tracking updates. As soon as a shipping company provides a tracking number, Multiorders automatically applies it to your ManoMano account order. By implementing this feature, it saves retailers from time-consuming tasks.
Multiorders benefits:
Shipping
Tracking numbers
ManoMano order management
Multiple ManoMano Accounts
Keep in mind, that ManoMano marketplace popularity is still growing, so obviously you might want to have more accounts. Of course, managing more than one account may look like a challenge at first. Basically, while you're dealing with the first,  orders will come from the second, third etc. For this reason, Multiorders created a possibility to connect multiple ManoMano accounts. With this, you are able to control all ManoMano order management from different accounts at the same time. Which means, there won't feel any priority on the account you are logged in because you are logged in all of them at once! Furthermore, it makes completing your daily tasks notably faster. Here you can fulfil all orders.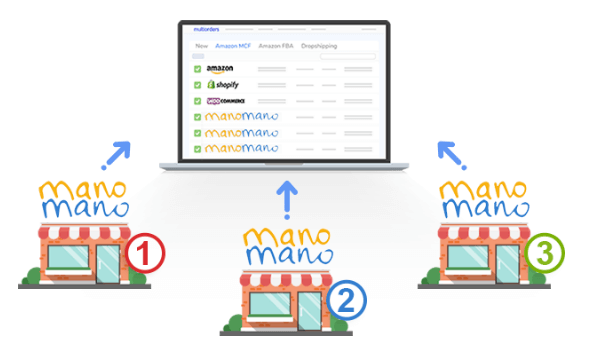 Connect ManoMano to your other selling channels
Is there any limit for perfection? To make e-commerce even easier Multiorders created a software not only for ManoMano accounts. In other words, if you are retailing in other marketplaces, you simply connect all accounts, and control them in one place!  You can fulfil all selling channels through one website. Despite which marketplace you use.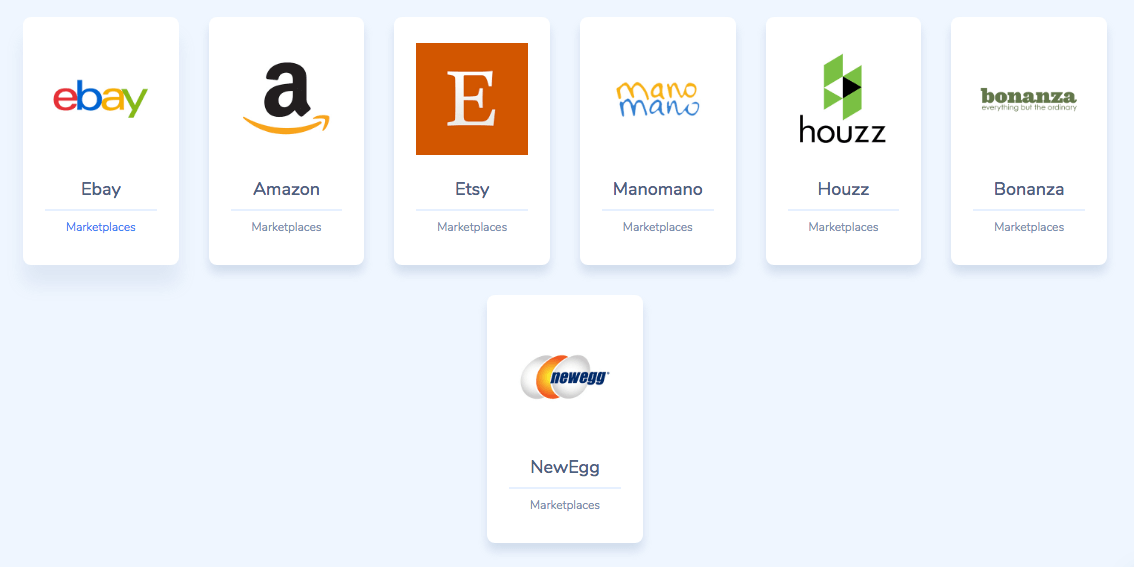 Moreover, you can see all your client's contact details and order information in one place. Furthermore, it automatically applies tracking information into each marketplace account. In short, you are able to manage all selling steps by using Multiorders.