Inventory management techniques
Inventory management accuracy is especially important in ecommerce, where customers are less patient and more demanding than ever. Also, the marketplace owners favour sellers who encounter fewer errors and always have products in stock. So, you don't have a lot of wiggle room when it comes to inventory management errors that account for overselling – your seller reputation will take a hit almost immediately. That is why we will introduce you with the most popular inventory management techniques, that are suitable for both small and big business owners.
Cycle counting
Maintaining record accuracy on how much inventory you have is an important term to any business. Whether you do it with a cycle count system or 100% physical inventories or, preferably, both.
To cycle count your inventory, first, you'll have to create a goal. Example goals:
Count all your inventory through the year. In this case, you'll divide your total SKU count into small daily amounts. Say, you've got 3000 SKUs, so you'll have roughly 12 daily SKUs to cycle count. (3000/261, the number of workdays in a year).
Count your best-selling 20% of total inventory. The rest of inventory – only counted in the full stock-takes. This may work for some businesses. Do this only if you can't put the time aside to cycle count the whole inventory.
Then, you'll have to pick a method. It's either Sheet-to-floor or Floor-to-sheet. Let's briefly explain each of them.
Sheet-to-floor.
You print out the SKUs with quantities in the system. Then, you compare the records to the physical inventory.
Floor-to-sheet.
You pick the SKUs, but don't fetch the quantity in the system. You count the physical inventory and then compare it to the system.
At first glance, there doesn't seem to be a difference. However, Floor-to-sheet overall yields more accurate results. That's because employees who know the number they need to get to (Sheet-to-floor) will often be less attentive to the task.
Cycle count vs. 100% physical inventory
We suggest doing both. It sure is a tedious responsibility, but it'll eventually grow into a habit. As a result, you'll have continually accurate inventory numbers. You'll avoid awkward problems like overselling, misplaced products and such.
As for cycle counting vs. a full physical stock-take, they both have their place. Cycle counting is good for backtracking errors and fixing them one by one. If you truly care about the continuous accuracy of your records – cycle counting is a must. And the full stock-takes tend to take less time if you do cycle counts.
Conclusion & Tips
As for all inventory-related tasks, it's much easier to take them on if you have the right software. We suggest checking out Multiorders. It's an online solution that integrates with your sales channels, shipping carriers and other accounts. You can read about all of the features or you can gather some first-hand experience and take the free two-week trial. You won't even need a credit card. Also, the system is easy to use. The set up is quick – you could be running a more efficient business by the end of the hour.
We'll leave you with a few cycle counting tips:
Make sure different people are responsible for handling inventory and cycle counting. Helps records stay clean.
Randomize the SKUs so employees can't prepare for an upcoming cycle count.
You can count with weight. This is useful for high-quantity goods.
Backordering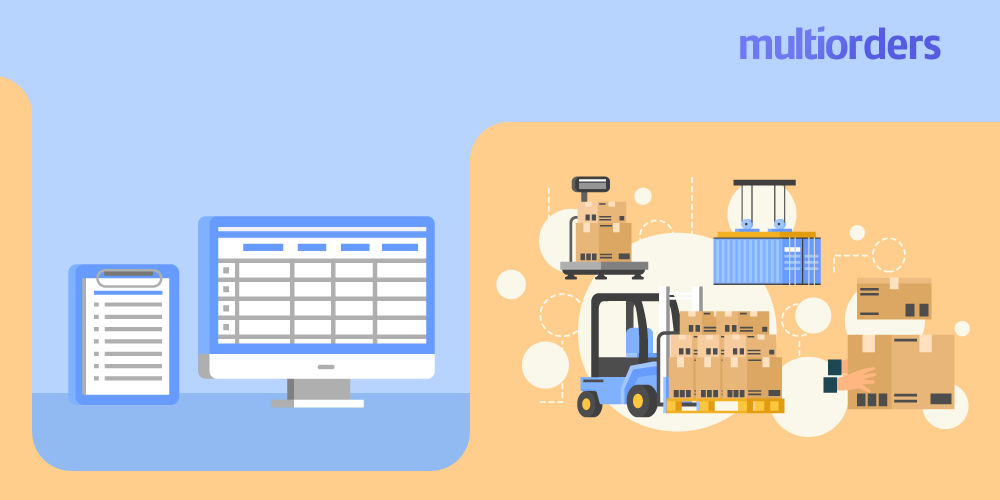 Making a backorder is less complicated than taking them. You're basically freezing some of your capital. Instead, you should look to invest it in a way that would make you money while the supplier for the product is out of stock. In other words, your money should always be making you money. In its essence, backordering supplies is barely different from letting your inventory gather dust in the warehouse without listing it on your sales channel.
We'd only recommend this in extreme cases, where it's the obvious choice. If making the backorder is not the obvious solution – don't do it.
The biggest question is if you should, at all, let customers make backorders. For that reason, we'll take a look at the advantages:
No business lost while out of stock. To keep the cash flow river running high, you can't be out of stock. Especially not with your best performing products.
Sales made without enduring storage costs. This is a small save, though. If customers are willing to wait extra for the product, you likely wouldn't have to store it for long anyway.
Happy customers. Let's rephrase that. Customers that are happier than those who chose an out of stock product without the option to backorder.
Now, for the disadvantages:
Customer might not want it anymore once it's ready. In this case, you'll need to take care of a refund, as well as endure some fees along the way.
The backorder takes longer than expected. This puts you in an awkward position. You'll have to communicate with the customer and negotiate to their satisfaction.
Reputation risk. Customers that backorder are more likely to leave a poor review.
Just in time inventory
Just in time inventory management is something every ecommerce merchant should be familiar with. This method of managing inventory can be useful in a number of situations as well as preferable for certain categories of goods. We'll provide all the necessary information about just in time inventory management technique. This will be aimed at ecommerce merchants.
Just in time inventory management
Just in time, or JIT, is an inventory management method. As the name suggests, inventory is ordered / received precisely when it is needed. This sounds simple and complex at the same time. And both those words go well with JIT.
Let's go through the main positives and negatives of using the just in time inventory management method.
Positives:
Reduced dead stock. Since you'll have less inventory on hand, it's certain that you'll be left with less unsold goods. These days, shopping trends shift rapidly. There's always a newer, better product.
More liquid capital. You'll be investing less into the same variety of products. This means you'll have more cash to move around. This allows you to pick up and test new products.
Reduced storage costs. Whether you're using a storage service or housing your products at home – it comes at a price. Even if you store goods at home – you encounter the opportunity cost. Meaning, you could have something else in there, that could bring you more profit.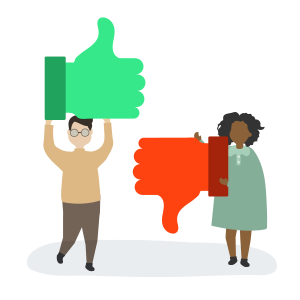 Negatives:
Problematic order fulfilment. If a customer orders something you can't supply within a reasonable timeframe – it's more than just a lost sale. Depending on the marketplace you're selling on, this could hurt your ratings and call for negative feedback, not to mention the refund request.
Requires experience. You'll have to act quickly and accurately when using the just in time inventory management method. Because there is less time, you ought to be ready to process orders quickly. When doing things with haste, we're prone to error. Such errors in business can be costly, so accuracy will save you a good amount of money and stress.
Price changes. Normally, you'd wait for a supplier's prices to go down before purchasing stock for an extended period of time. However, using the JIT method you'll be buying goods simultaneously to selling. So, if the supplier has higher than usual prices, your profit margins will go down.