As an ecommerce merchant, you've certainly had your share of headaches and costly errors managing inventory by hand. After your business builds even the slightest momentum, it becomes exponentially harder to keep up with all of the orders and everything that comes with it. In the search of a solution, there is no better option than an inventory tracking system.
Inventory tracking system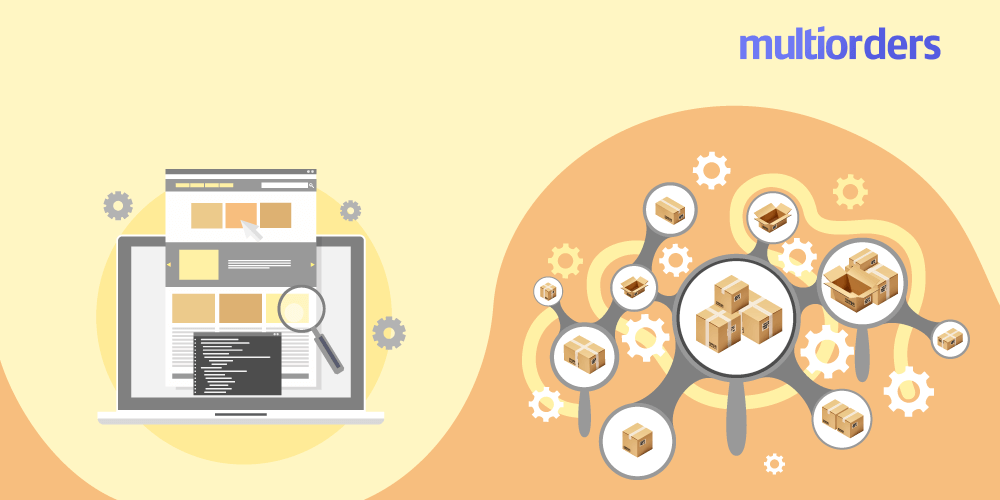 Multiorders was designed to fit the majority. With exceptional focus on small- to medium-sized enterprises, all its features are available even with the basic package.
However, businesses of larger scale are not forgotten – a devoted team of developers are ready to tailor services to your business. This is just one of the many reasons we're comfortable saying we're one of the best tracking systems out there and we are totally free for the first two weeks!
How to keep the track?
As do most tracking applications, we use a centralized data system. Meaning, all your information is updated automatically shortly after a change occurs. This eliminates the chances of human error within the system. All your numbers will add up correctly, consistently and without time or labour put into it.
This type of inventory tracking system also allows us to grant you features like:
Reports. Always have up-to-date information about the health and performance of your business. Make better-informed demand forecasts and other important decisions.
Team Roles. You can create sub-profiles for your employees. They'll be able to access the tracking system. You can customize their rights and limit information access within the system.
Low stock notifications. You can set reorder points for your items either individually or across your entire inventory at once. Whenever an item reaches that point, you'll get notified and can issue a purchase order in just a few clicks. All the necessary information will already be there.