A favicon is an icon that appears in websites, URL bars, tabs or bookmarks. As an online store owner having something as simple as favicons on your website is enough to make it stand out. You can add a favicon to your 3dcart store to add uniqueness to your website. Favicons add quality points to your store and inspire trust from your visitors.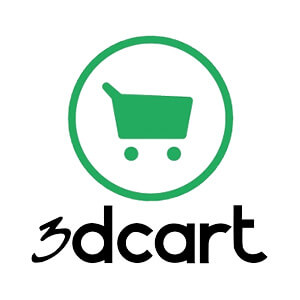 How to add a favicon to your 3dcart store

First, you need to create a favicon. You can create a favicon yourself using some online favicon generator or any photo editing software that offers plugins for creating favicons. Then, make sure to save your favicon using the .ico format. Also, make sure to name the file favicon.ico, since some browsers won't detect the favicon if another name is used. In addition, don't forget that it is useful to have the favicon saved in 16×16, 32×32 and 48×48 pixel dimensions, since all the different sizes are used in different parts of a browser. Once you create the icon, then you can add a favicon to your 3dcart store.
Uploading the favicon
First, you have to connect to your website's FTP. File Transfer Protocol(FTP), is responsible for controlling the transfer of files between your computer and your network storage. It is necessary to connect to the FTP in order for your computer to be able to access the storage of your website files and upload the favicon. Once you connect, search for the folder named web. Then, upload your favicon into the folder.
There is one additional thing to keep in mind when you add a favicon to your 3dcart store. Sometimes you won't see the favicon once you upload it. If so, make sure to clear your browser cache, as cache files influence favicons very much. Some old cache maybe interacting in an undesired manner with your favicon, so clearing it will most likely help you. If you're still having issues, then try opening the webpage on a different browser.