How to integrate UPS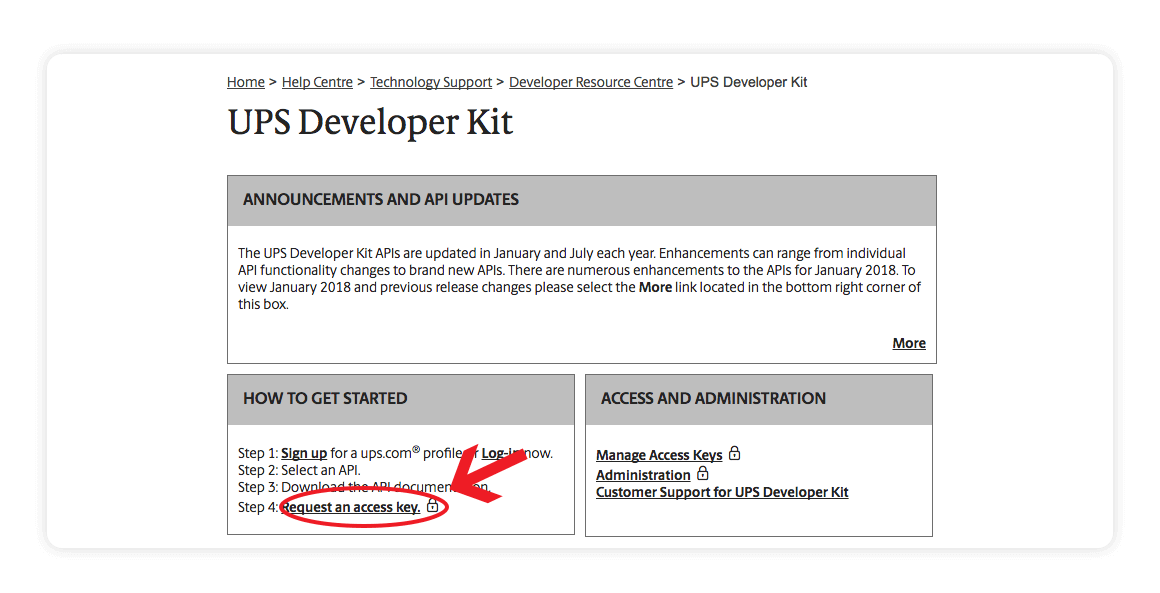 Step 2.
Scroll to the bottom and press Request Access Key.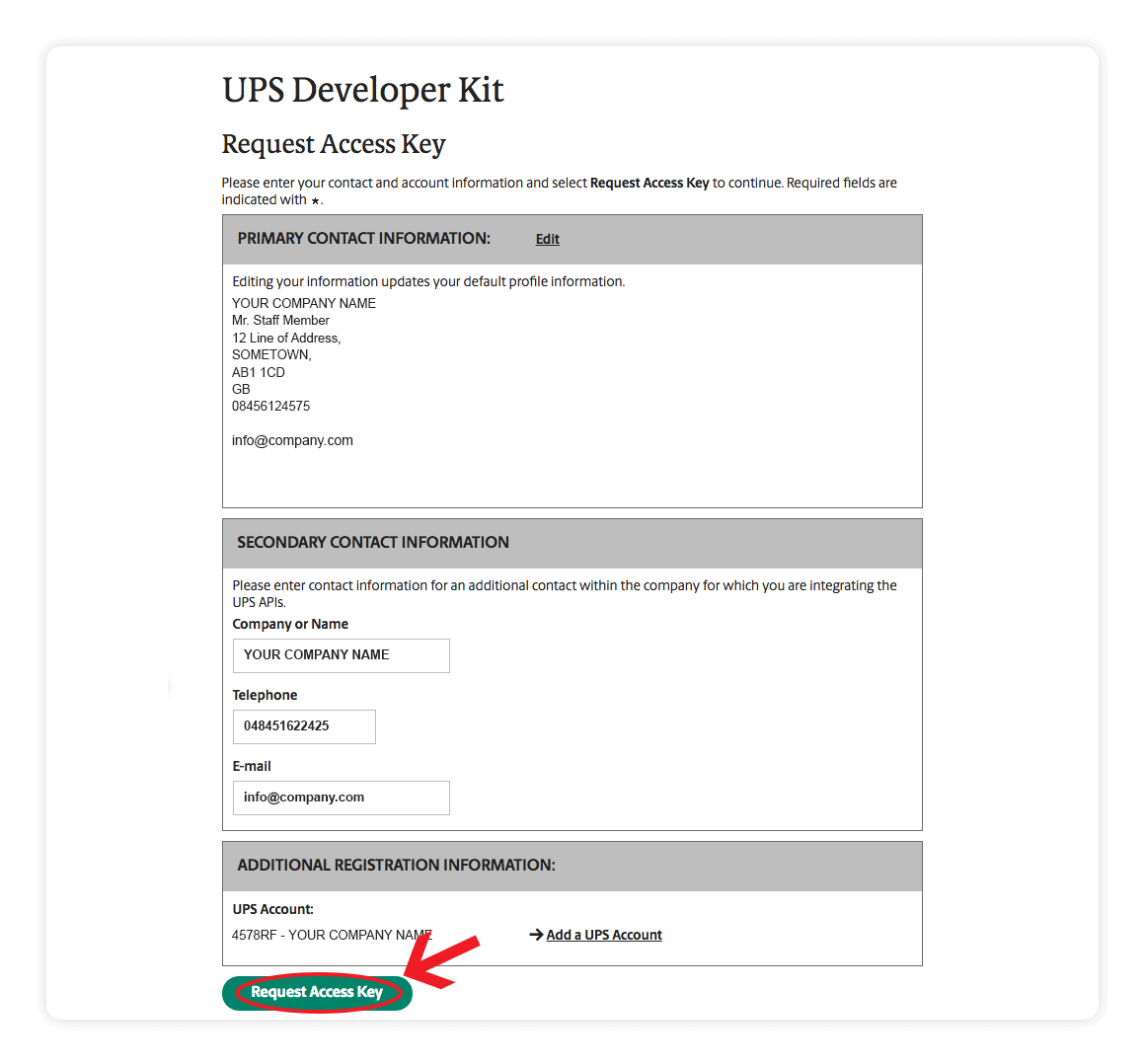 Step 3.
You will now get your Access Key which you will need to type in during the Integration installation on Multiorders.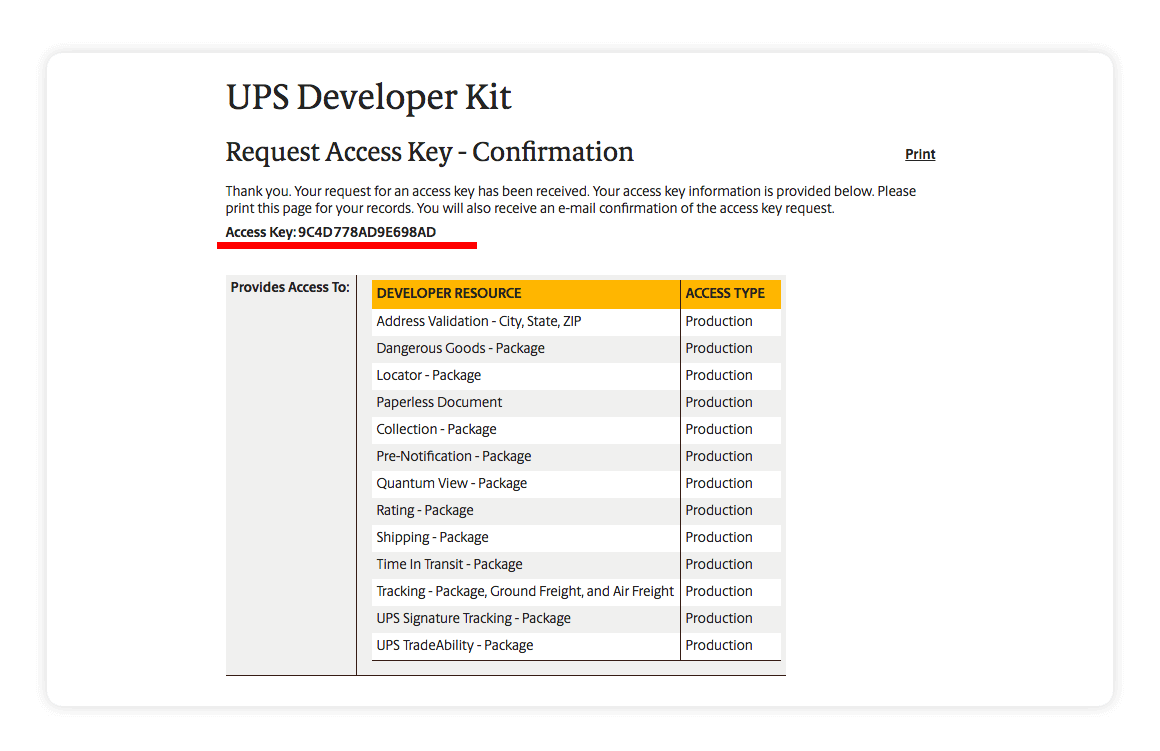 Step 4.
It's time to finish your UPS integration on Multiorders. Type in Your preferred integration name, UPS Account Number, UPS User ID, UPS password, UPS Access key and press Connect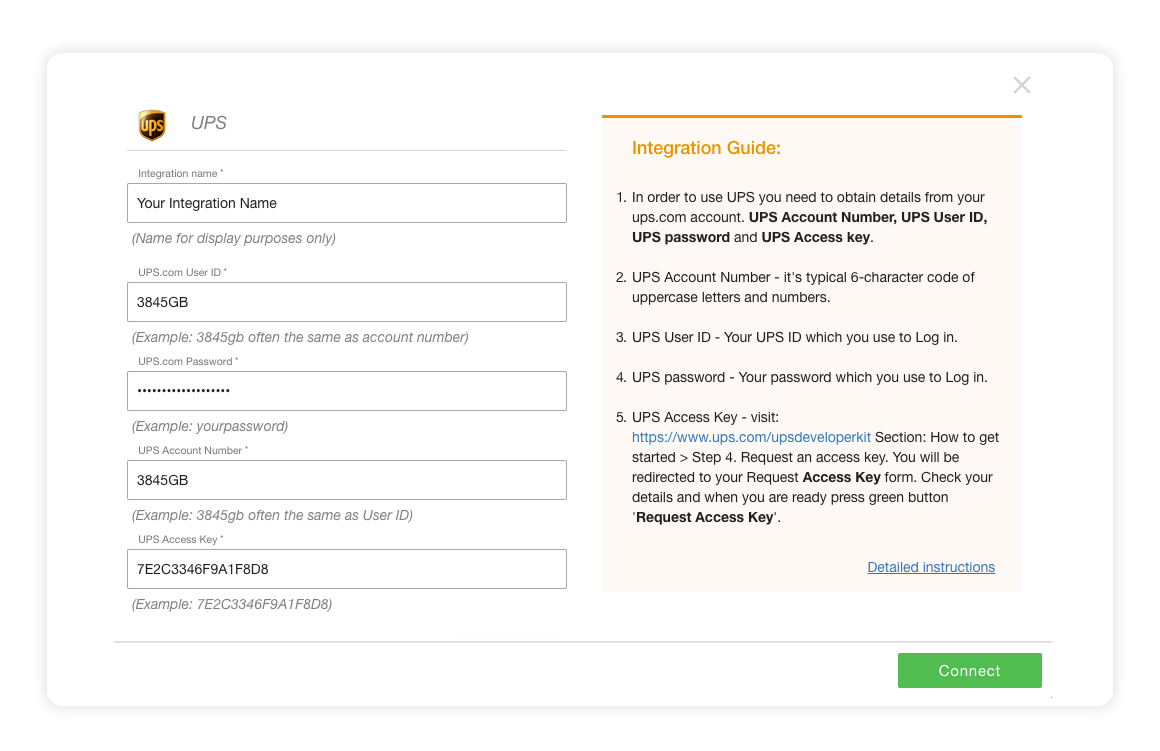 Step 5.
You should now have UPS integration working. If you are experiencing any difficulties, feel free to get in touch with our support team.