How to integrate Squarespace
Step 1.
You will need to get your Squarespace store API Key.
For this you need to go to your Squarespace store admin, then Settings > Advanced > API Keys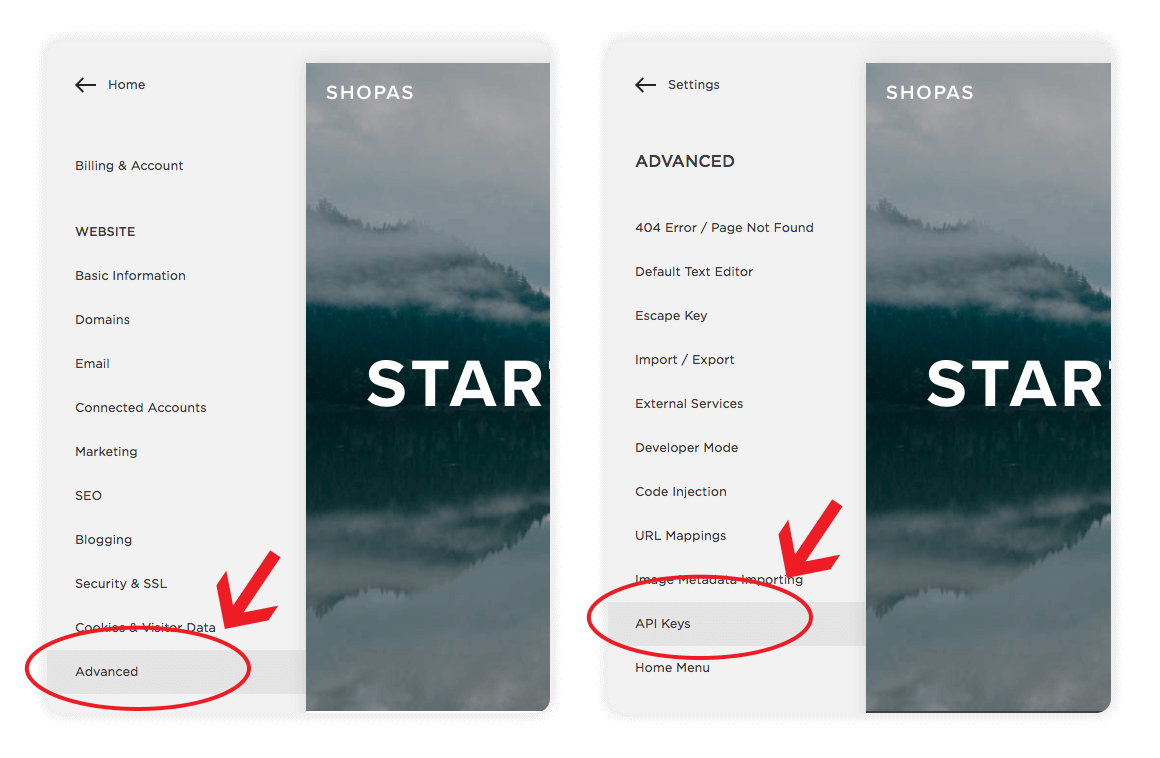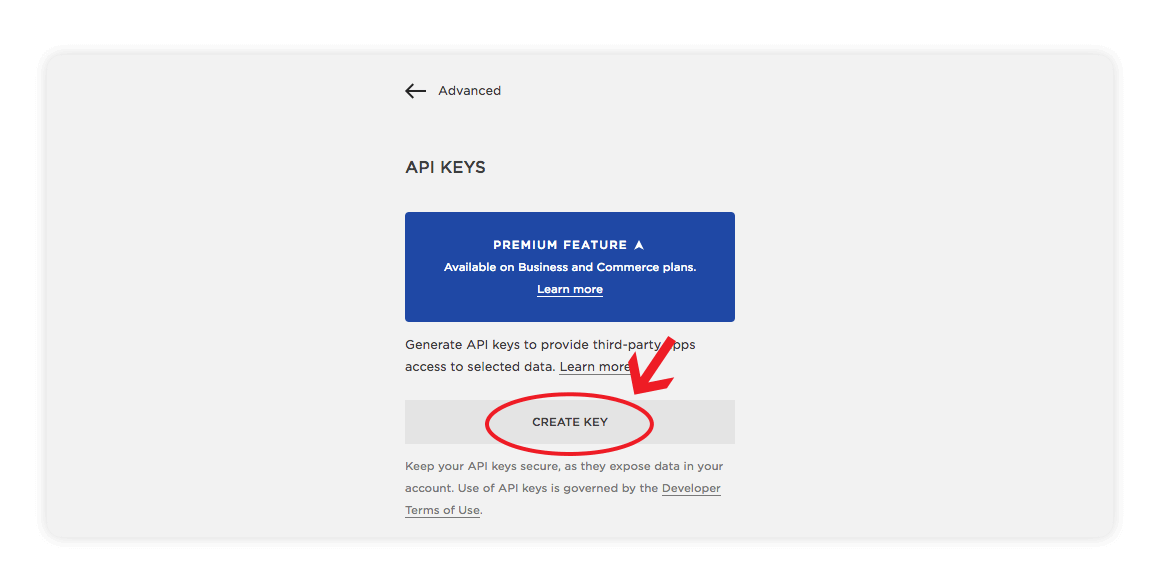 Step 3.
Put Multiorders in Key Name field, click on Orders checkbox and press Next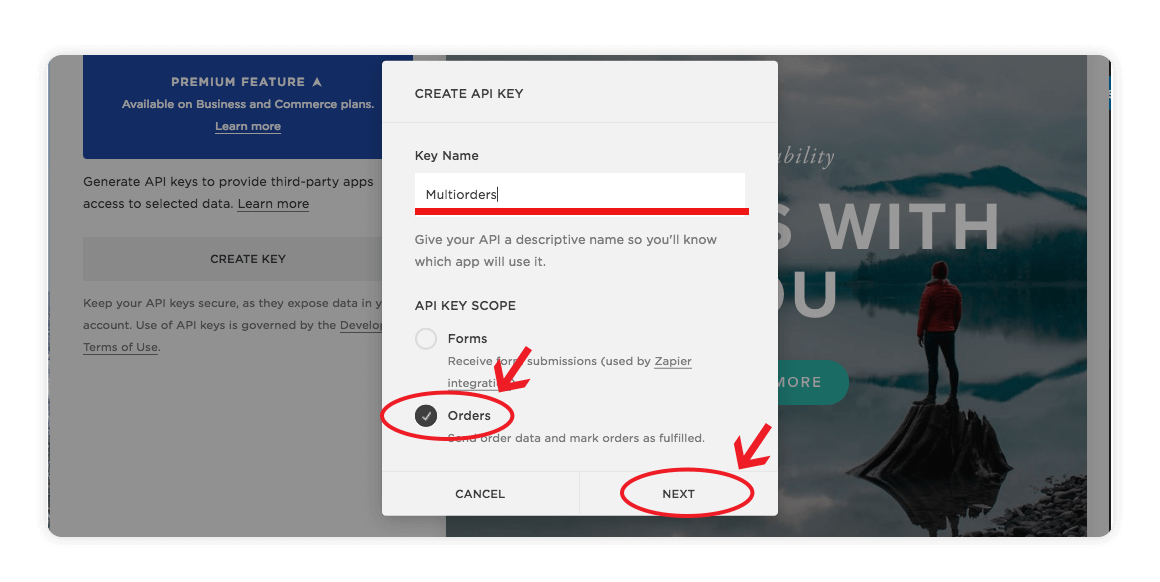 Step 4.
Copy API Key. You will need this to finish your Squarespace integration.
Step 5.
Type in your Squarespace API Key
Step 6.
Fill in your preferred integration name
Step 7.
Select your warehouse form the drop-down list and press Connect.