How to integrate Royal Mail
Step 1.
Type in your preferred integration name, OBA Email Address, Royal Mail Account number and click Connect.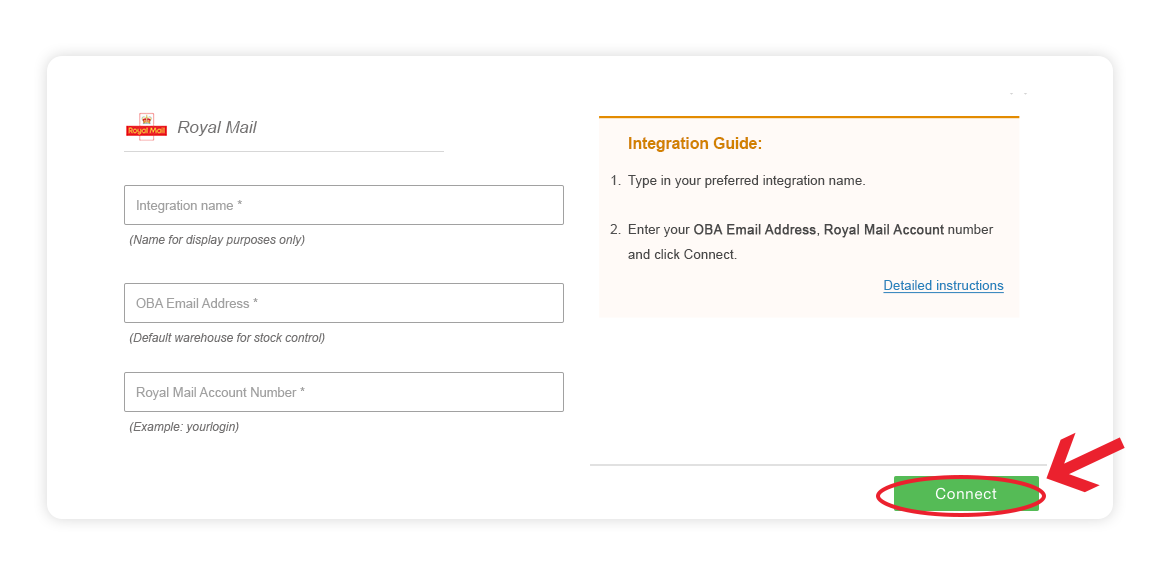 If you do not have an OBA Email Address, get in touch with your Royal Mail account manager to get one.
Step 2.
Now its our turn. Royal mail and Multiorders will work togehter. You don't need to do anything, until we contact you.
It will take up to 3-4working days to get it up and running, sometimes 10 days. But that's standard procedure with Royal Mail Integrations.