How to integrate Parcel2Go
Step 1.
Type in your preferred integration name and click Connect.
Step 2.
Now you will be redirected to parcel2go.co.uk website. Please enter your details and press Log In.
Step 3.
Parcel2Go will now ask you if you want to grant permission for Multiorders to manage your orders.
Press Yes, Allow (the two checkboxes must be marked).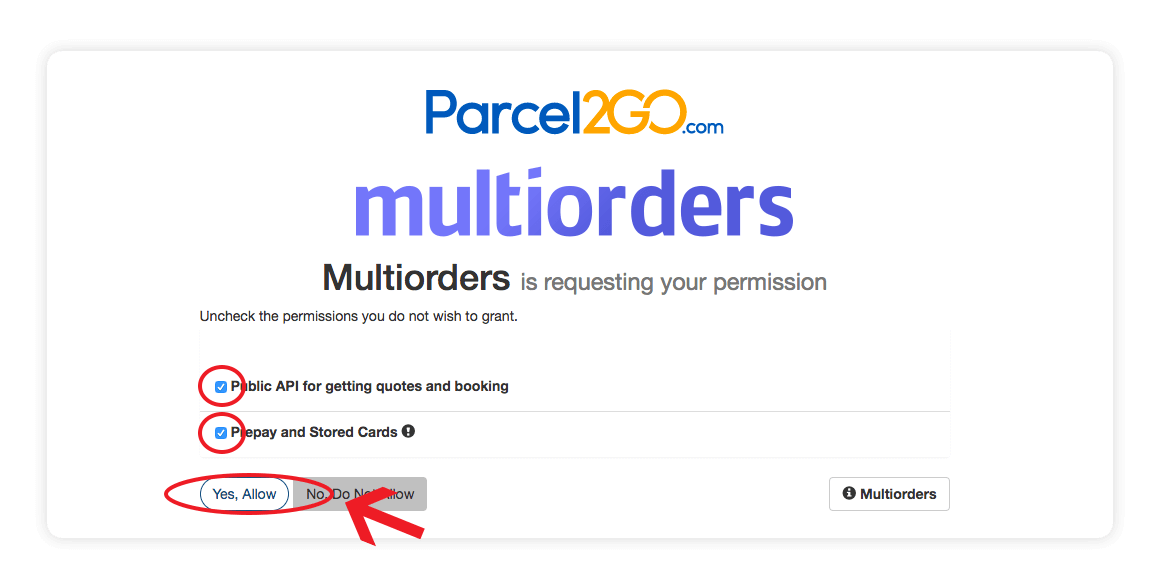 Step 4.
You should now be re-directed back to your Multiorders page, with the Parcel2Go integration working.
If you are experiencing any difficulties, feel free to get in touch with our support team.