How to integrate Ebay
Step 1.
Fill in your preferred integration name
Step 2.
Select your warehouse form the Drop-Down list and press Connect.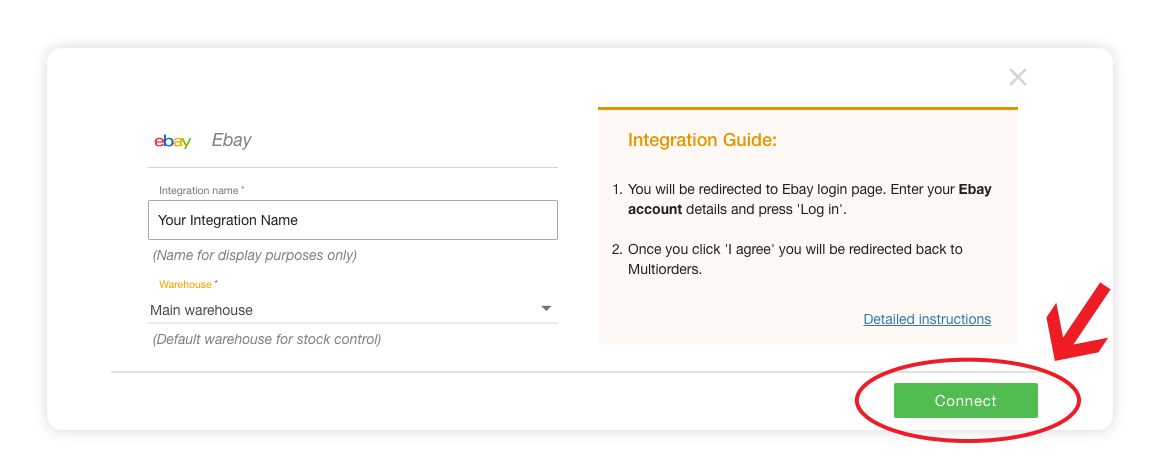 Step 3.
Sign in to your Ebay account.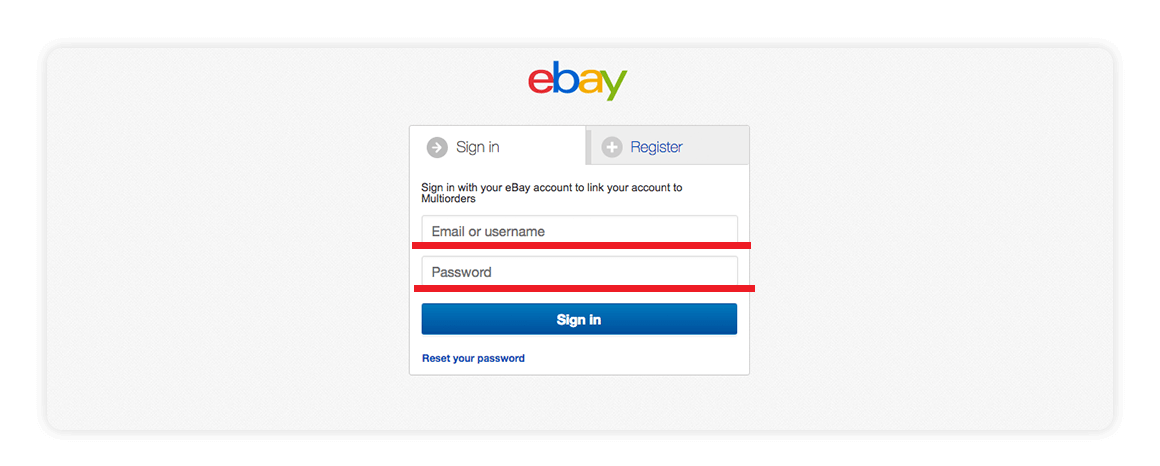 Step 4.
When the page loads, press "Agree"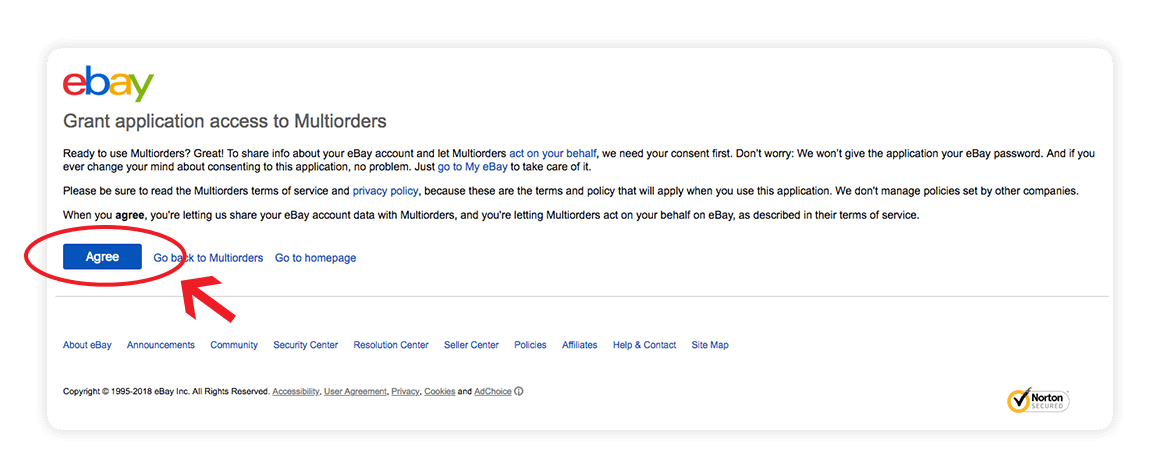 Step 5.
You should now be re-directed back to your Multiorders page, with the Ebay integration working.
If you are experiencing any difficulties, feel free to get in touch with our support team.