When you are an eBay store owner, you usually need to send quite a few shipments. It is convenient to go to the post office and get shipping labels there while you are just a beginner. However, with your business growing, you need to improve your shipping strategy. Therefore, you start looking for ways to reduce shipping costs. It is possible to print a shipping label on eBay, though you will still be charged for every single one.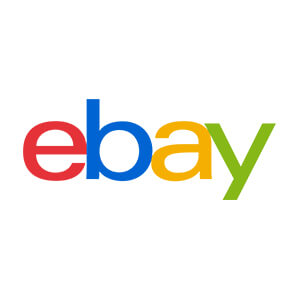 To easily print shipping labels at home or in the office, you should use Multiorders. This software allows you not only to print a shipping label on eBay but also do it an unlimited amount of times in case you make a mistake or any of the details change before you dispatch your shipment.
What is even better, together with shipping labels, you can print all the other necessary documents. These include invoices, return forms, pack lists and delivery notes.
How to print a shipping label on eBay
Log in to Multiorders account.
Go to the Orders tab. There you will see the current list of new orders.
Find the one you need to print the shipping label for and click Ship Order.
If you see that you need to ship more than one order to the same address you can merge them. At the top, next to Filter, you will see an orange notification. It should state the number of orders that can be merged. When you click on it, the merged orders will have a letter M next to them in the tag section. It is important to note, that orders can be merged even if that customer bought items from separate shops. However, this is only valid for shops that are already integrated into Multiorders software.
After you click Ship Order you will see a pop-up window. Here you will see various carrier options. It purely depends on which carriers you add to Multiorders. The option for manual shipment is always available. Find the courier you need and click on it.
If you have set default packages, you can use them here. If not, fill in the required information manually. In a case where you use manual shipment, you will be able to add the courier and the tracking number. Click Create Label.
Now you can click Print Label and be done. In this window, you can also choose to print other necessary documents, such as invoice, picking list, return form and delivery note.
Shipping settings and presets
In case you forgot to set up the label format or shipping presets before deciding to print a shipping label on eBay, you can easily do it now by going to Settings → Shipping. There you have a choice of predefined shipping label formats or you can request for a custom one.
Make sure all the other settings are intact before moving forward with other tasks. Simply because it will save time. You can do everything at once instead of coming back when a new task is in place.