E-commerce sellers can have many unpredictable tasks to do alongside managing their ventures. Sometimes, these unexpected problems can take up a time to figure out. Something like managing invoices for your customers can be a burden to an Etsy seller. Therefore, you have to find a way to generate and send an invoice on Etsy with no obstacles.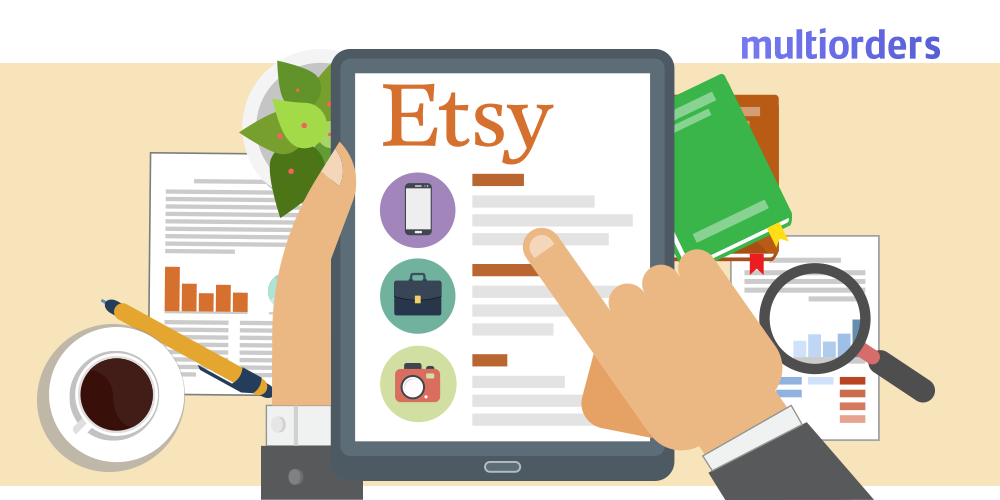 What can you gain by generating invoices through software?
Less manual work. Certainly filling in a template is a task that every merchant wants to get rid of. Doing it manually not only requires more time, but also concentration. Without focus, you can make many mistakes, which will be a burden to you and your customer.
More free time. Using software to generate invoices will definitely cut your time costs. This could be a huge help if you are used to creating invoices manually. Therefore, you should use Multiorders to generate your Etsy invoices.
Easy Way to Generate and Send Invoice On Etsy
If you find generating and sending invoices confusing, worry no more. With Multiorders you can do this in a few seconds!
Multiorders is an order management platform, where you can connect multiple sales channels and shipping carriers. This helps manage everything from one place. Multiorders offer plenty of different features, which you could use. One of them is generating and sending an invoice. All you have to do is:
Log in to Multiorders
Make sure you are in the Orders section
Select one or multiple orders.
Click on the Email button and select Invoice from the dropdown.
The software will send it to your customer.
With our software you can also email other documents directly to your customers or print them out. These documents include returns forms, delivery notes and picking lists. Most importantly, you can also print shipping labels.