One of the most popular sales channels Ecwid is used by over 1.5 million merchants in 175 countries. With these numbers in mind, you should understand that there will be some competition in this marketplace. In order to stand out from your competitors, you should create a perfect workflow which helps you in managing your Ecwid shop. For this reason, we did a lot of research to find out the best way to complete Ecwid inventory management.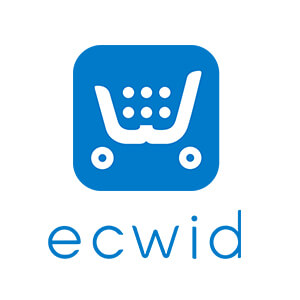 Ecwid inventory management
Every day online sellers have to face the same problems – fulfilling multiple orders. Which means, that they need to find the right shipping carrier, complete the purchase in their shop, then send their customer contact details to the chosen shipping carrier and take care of Ecwid inventory management. In order to simplify all these steps into a few clicks, you should use Multiorders inventory management software.
Ecwid shipping. Mulitorders has integrations with multiple shipping carriers which are ready to ship any Ecwid order. A single order management system allows you to ship any order by simply clicking on the chosen shipping company's logo. Afterwards, all your parcel and customer details are automatically synced.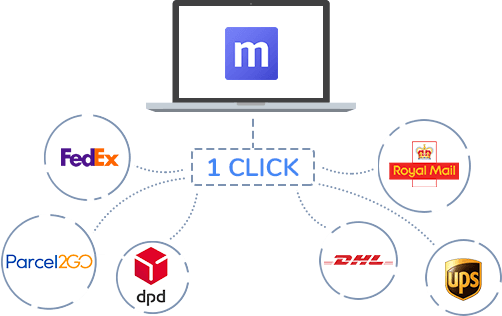 Ecwid inventory management. As mentioned before, Multiorders allows you to connect Ecwid inventory management and multiple shipping carriers in an automated single dashboard. In other words, all changes that you make in our platform will instantly appear in your Ecwid store. Moreover, you can connect multiple Ecwid accounts and control them all in a single place.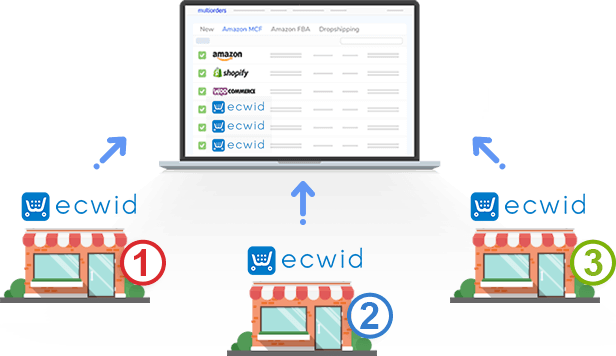 Automated system. Automatically mark your order as dispatched in all marketplaces with tracking numbers. As soon as your chosen shipping carrier provides us with shipping information and a tracking number, Multiorders automatically updates it. The system automatically adds a tracking number to your Ecwid store and additionally informs your customer. That way, you won't need to check and update any shipping information.