Sooner or later changes are inescapable. E-commerce field is so dynamic, that some kind of diversity becomes essential. The newest shocking merge was between the Magento and Adobe, which created many questions for all online sellers. To help you figure this out, and evaluate what possible changes might come out of this collaboration, we decided to clarify the details of this deal. In this article, you will find an answer to the question that's on everybody's mind. Adobe acquired Magento - how does it affect online sellers.
Magento marketplace
First of all, let's take a quick look at the first idea of Magento marketplace. It was launched in 2007 by Roy Rubin and developed with Varien. Later on, in 2015 this system was improved and released as Magento 2.0. Improvements in V2 - new structure elements, a better layout and erased time-consuming tasks. In other words, V2 version increased their simplicity level and became more convenient. Now Magento is one of the most popular open-source e-commerce platforms, which is working with the biggest retailers.
About Adobe
Magento new buyers - Adobe, is a leading company in designing and delivering digital experiences through content and data. Adobe Systems Incorporated, also known as Adobe is a multinational computer software company, which globally works in many fields - now also in e-commerce. The company was founded in 1982 by John Warnock and Charles Geschke. Also, they are increasing education, their sustainability and community, by supporting workforce diversity. Always investing in the next generation of creatives and coders.
Why Adobe acquired Magento?
In May 2018 it was announced that Magento would be acquired by Adobe for $1.68bn with a possibility of integrating it into Adobe Experience Cloud. Of course the main reason, which explains why Adobe made this decision is the need to expand their services. Working in e-commerce field means providing Adobe services in advertising, marketing and analytics. In other words, it helps bolster its Experience Cloud business. Talking about the Magento side it is also a great opportunity for their marketplace. Integrating Enterprise CMS platform improves Magento and solves many visual, and branding solutions.
Adobe acquired Magento - possible benefits
Better personalization
New shopping experience
Common layout
Business and Innovation agility
Better personalization. As mentioned before Adobe is a world leading company in designing and delivering digital experiences. With this in mind, just imagine how they will transform Magento e-commerce channel. All online sellers will be able to create a better personalization for their account. Also, customers will get a new experience while using web, mobile and retail store.
New selling experience. This collaboration allows customer's transactions anywhere and anytime with integrated fulfilment. They claim that it will be a new single, cost-effective and scalable platform.
Common layout. Single tenancy control allows freedom for the seller to create highly differentiated digital branding.
Business and Innovation agility. They promise a possibility of a faster reaction to your customer demands. In other words, this union will provide sales and marketing teams with a real-time personalization. Which gives you certain insights and analytics.
How to get even more benefits from this collaboration?
As mentioned before, the fact that Adobe acquired Magento will increase a quality for daily online seller business. Despite that, many sellers are still wondering if there any chances to make e-commerce even more scalable? Well, an option to that would a perfect workflow, without any time-draining tasks. This solution can be provided by a management software help. Multiorders created a shipping and inventory management platform, for:
Inventory management
Automated shipping
Connecting with all sales channels
All data - Invoices, PO and Payments
Inventory management. Multiorders created an adjustable inventory management system for Magento. In this manner, you can change your stock-list, pricing or product description and it instantly appears in your marketplace. Also, you can make changes in bulk, without switching from one product to another.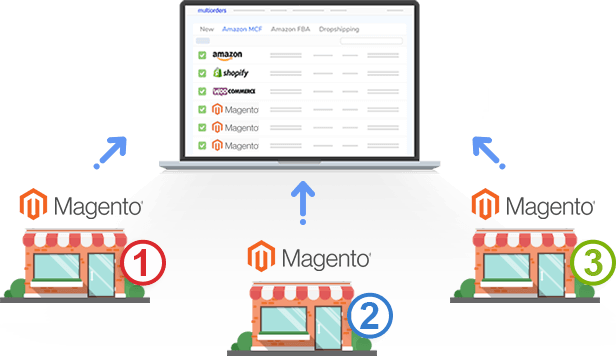 Automated shipping. Multiorders has integrations with all of the most popular shipping companies. As soon as you process your order, all shipment tracking data is auto-synced. Multiorders automatically adds tracking information to each marketplace and additionally informs your customer. That way, the online seller won't need to check and update any shipping information.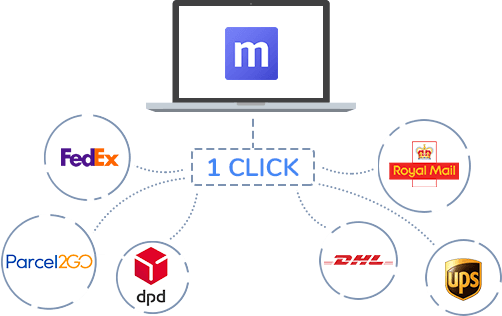 Connecting with all sales channel. Not to mention that Multiorders also has integrations with all other sales channels. You can connect them all and fulfil your orders in one place. A time-efficient way to all inventory management, shipments and orders. Managing few different marketplaces is as easy as working only with the Magento.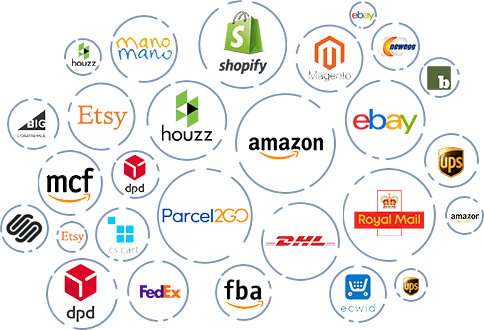 ---